Car Deluxe Disinfect Clean – from $195
Using leading edge processes and equipment, our team has performed jaw-dropping transformations on thousands of vehicles across Australia with our famous Car Deluxe Disinfect Clean. Beginning with everything offered in the Interior Detailing Service such as cleaning the interior trim, door jambs, and boot jambs, the Deluxe Disinfect Clean also includes a deep shampooing of your carpets and seats. When we've finished, we'll even add an aromatic deodoriser to your car's interior.
There's something relaxing about riding around in a vehicle that smells as clean as it looks. To schedule your car's transformation, contact us now.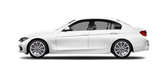 SEDAN | HATCH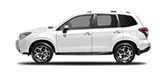 SMALL SUV | STATION WAGON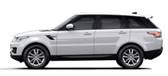 4WD | LARGE UTE
YOUR DELUXE DISINFECT SERVICE INCLUDES:
✔ Pre-spray all surfaces with biocidal cleaner and disinfect
✔ Chamois Dry
✔ Vacuum Seats, Carpets & Boot
✔ Ashtrays Cleaned
✔ Dash Cleaned & Dressed
✔ Windows Cleaned Inside & Out
✔ Interior Deodorised
✔ All Interior Trims Cleaned & Dressed
✔ Shampoo of the Seats & Carpets (Also referred to as steam cleaning)
Prices may vary depending on your vehicle's condition
All our prices are GST inclusive.
To request a quote or booking, please fill out the form below and your local franchisee will be in touch with you shortly.