Cut and Polish – from $195
Are you sick of those small scratches and swirl marks ruining the look of your car? Our team of detailing experts have the perfect service for you! With years in the industry we have perfected the art of Cut & Polishing. Our detailers will leave your car looking and feeling as good as new.
Our Cut and Polish service is a process where we remove the extremely fine layer of clear coat from your car using specific compounds that won't damage your car's paint. This removes small swirls and scratches from the surface of your car but will not work on deep scratches or chips of paint.
Once we have finished the cutting process it's time to make your car shine! This process will leave your car with a shine so bright you will turn heads everywhere you go!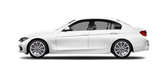 SEDAN | HATCH | UTE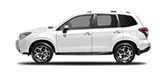 SMALL SUV | STATION WAGON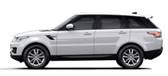 4WD | LARGE UTE
YOUR CUT AND POLISH SERVICE INCLUDES:
Exterior Hand Wash
Bug and Tar Removal
Chamois Dry
Clay Bar Treatment for Removal of Contamination on Paintwork
Single Stage Cut and Polish for Removal of Light Scratches and Swirl Marks Whilst Adding Deep Gloss
Premium Quality Sealant Wax Application for Protection
Wheels Cleaned
Tyres Dressed
Prices and results may very depending on your vehicle's condition.
All our prices are GST inclusive.
To request a quote or booking, please fill out the form below and your local franchisee will be in touch with you shortly.
YOUR CUT AND POLISH SERVICE INCLUDES:
Exterior Hand Wash
Bug and Tar Removal
Protective Spray Wax
Chamois Dry
Clay Bar Treatment for Removal of Contamination on Paintwork
Single Stage Cut and Polish for Removal of Light Scratches and Swirl Mark Whilst Adding Deep Gloss
Premium Quality Sealant Wax Application for Protection
Wheels Cleaned
Tyres Dressed